Game prototyping is an important component in the game development process. This involves creating a method to test the concept of the game, to see if the idea of the video game can be put into practice before investing too much money and time in the project. Prototype development is also used to find methods to modify certain game mechanics and make it more fun. It doesn't matter if the prototype development is done on paper or created in a digital environment. Usually, a quick and rough game prototype is used for qa testing and learning in the early stages, and more detailed game prototypes are useful for testing or pilot trials near the end of the project.
Why you need a game prototype?
When you start a video game project, it is not enough just to do some research. Even if the ideas seem great and functional, they must be tested if you want to be sure of the success of the video game. If you start the game prototyping phase at an early stage, you can discover as soon as possible, various interface or mechanical problems that can be easily solved.
Game prototyping should be used both as idea generators and as alternative exploration solutions. Because game prototypes are physical representations of your ideas, it allows you to think by doing – this means you will gain more value in the processes of researching, defining, ideating, and testing.
You need game prototyping because it will help you exploring and experimenting ideas, problems, and opportunities and test the impact of the changes you will make during the project.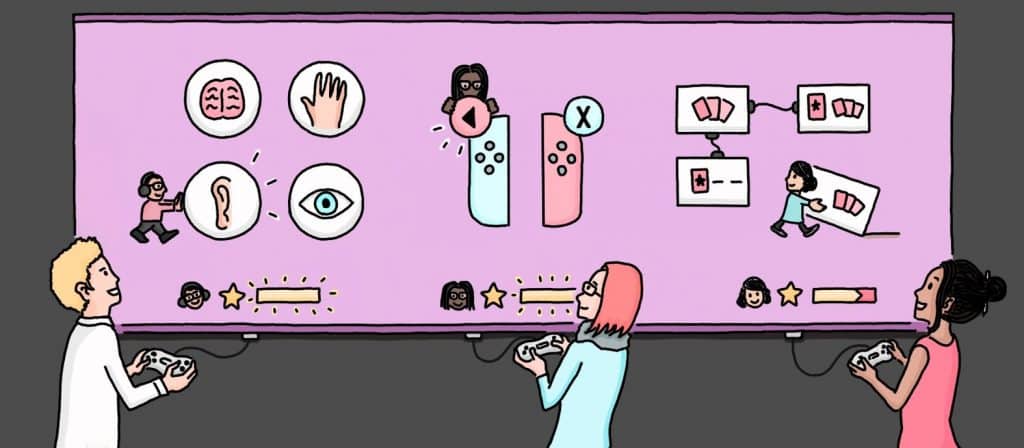 Also, game prototyping will help you better understand the evolution of a problem: what generates it and how it can be solved. A game prototype will generate trust to end-users or investors because they will be able to physically see the ideas of the project. For example, if they have a deeper understanding of the video game, you can motivate them to get more involved in the project and make more sales.
How good is your game idea? A game prototyping will tell you.
Are you convinced that your idea is great and will bring you success? You wouldn't be the first to believe that. Many game designers and developers failed precisely because they were very sure of their idea and did not give a chance to a game prototype to show them exactly if their idea can be brought to life. A game prototype will tell you how solid your idea is and if it is well planned how well you thought about it. If you are not sure if the game will be fun for players, it is best to give them a chance to check it out. The game prototype doesn't have to be super polished and bug-free. What it should be is playable enough that you can actually get some feedback from people after they check it out.
How much should you dedicate to creating game prototyping?
Prototypes should not look pretty but just answer certain questions, discover problems in the game, and indicate how they can be solved. That's why you don't have to invest a lot of time to make them look pretty. Time is precious, so you can use it at other important stages in the game development process. Generally, 1-2 days should be enough to prototyping the core mechanic of a game. Keep in mind, that some ideas can be more complex and may require a few extra days to prototype.
The advantages of game prototyping outsourcing
The experience that an outsourcing video game studio would have in the game prototyping activity could save you a lot of resources. They already know how things work, they have the tools and people ready for this job and due to their experience, the quality of the results will be higher, and the delivery time and costs will be at a minimal cost.
At Starloop Studios, we help you to verify your game idea before investing in full development. With over 10 years of experience in the video game industry, we have created a lot of concepts and prototypes on different platforms, so we know exactly how to make this phase effective in every way.
How We Work
We offer full support in all phases of game prototyping: from the output of prototypes in a wide range of platforms, game art & design services, to programming for specific mechanics and backend support development.
The first step is to send us your Prototype Description Document, based on which we will create a short formal specification document (PDD). After you have sent us all your requirements and initial budget, our game prototype developers will begin the consultation and research period so that all your requirements can be well understood.
Thanks to the tools and communication methods we have developed over time, we will keep you up to date with the entire process until the project is delivered. Of course, along with the game prototype results, you will also receive useful comments and insights from our designers and engineers.
Starloop Studios is proud to be part of the Magic Media group, an international group specialising in entertainment and gaming industry services. Our wide range of offerings includes VFX, blockchain gaming, game art services, and more. Reach out today to avail of our expertise and A-Z services for your projects.