Game Porting
Starloop Studios has extensive experience with several formats. We can take your existing game vision and expand it to many platforms. We handle all the issues of cross-platform porting, designing systems that look and work the same across all environments.
Why Outsourcing Game Porting
Game porting brings you cost savings and performance and versatility for your clients.
Better Focus on Your Core Business
Freeing up management time is a reason why some companies choose to outsource. You can always contact Starloop team directly to find out how the game porting is going. At the same time, only your minimum involvement in a project is required — just to make sure that your team and you are on the same page. Hence, your internal team can stay focused on the core tasks rather than managing game porting.
Expertise Without Training Requirements

Outsourcing game porting gives you immediate access to our top-level Game Porting Starloopians who don't need additional training. The team has the expertise in game development and game art to do it quicker and efficiently.
We are certified developers
for PS4, XBox, Nintendo Switch, Snapchat
How We Work
Starloop Studios can port existing games and apps to new platforms and operating systems using better technologies as Unity or Unreal engines with C++ or C#.
Pre-production
high level plan for the whole project.
Production
Review high level plan for the project, with special attention to Pre-Alpha and the Alpha milestones.
Pre-alpha
Final report/TDD summarising results of game engine evaluation.
Basic porting of platform dependent engine features.
Basic, functioning launcher that allows you to choose between the 2 games and opens the first scene for both of them.
Alpha
Games can be played normally without missing any features.
Games playing from start to finish with no progression bugs and 100% open for test by client's QA.
Save/Load implemented and functional.
Game satisfies the level of agreed stability (playable for 10 hours with no crashes).
Beta
Platform-dependant online features implemented.
Multiple region support.
Fully submissions compliant.
Submission
All optimization work is done.
Size is optimized to fit on physical disks.
All critical bugs are fixed.
Release
Code approved by 1st party for manufacture.
Bug fixing for any issues
Archive
Complete source code of the game, engine, and tools, including all supporting documentation.
Why Starloop Studios
We have creative experts and proven solutions to meet even the strictest requirements.
Got An Idea?
Are you looking for someone who can transform your idea into a visually spectacular game?
Key Platforms & Technology
The choice of a particular technology and platform depends on the requirements for your project. Starloop Studios has a large expert base of state-of-the-art and relevant technologies with advanced port games, and we are constantly developing our knowledge and skills in them. We are you partner with console and pc games ported to android or ios or video game port ( playstation, xbox, wii or swich )
Stories from Our Clients
To excellence and beyond
Their support and the consistent level of service provided to us has been first rate. Their dedication goes beyond what you expect in order to ensure the quality of the product. We also value their open communication and team approach.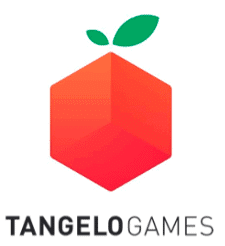 Oscar Fonrodona, Managing Director
Tangelo Games
They went above and beyond to make sure we got the game ported in time.
Thanks to their connections with companies such as Microsoft, one of the games they worked on was featured in their media outlets. Their timeliness and ability to work on tricky platforms and succeed are outstanding.
Kim Soares, CEO
Kukuori Mobile Entertainment
We've worked with at least 10 outsourcing companies over the years, but Starloop Studios is the best.
Their wide range of expertise makes Starloop Studios a reliable partner for all project components. They complete tasks on time, have an intuitive design sense, and produce quality code at highly competitive rates. They beat out competing vendors to become the sole, long-term partner.
Joshua Segall, CEO
Space Inch
Their stability, reliability, and the trustworthiness of the upper management is excellent
Several projects have been successfully released across a variety of platforms, with ongoing work on other platforms. The professional team maintain the same resources throughout projects, who provide a stable environment, communicate well, and meet all deadlines.
CEO of HR Games
Hoplite Research
Game Porting Related Articles
Cutting-edge news about today's technology of game development.