New technologies have paved the way for the marketing industry, so video ads have started to be used more and more and become more captivating. In addition, trends in video advertising have evolved constantly, so now video formats such as 360-degree experiences, ephemeral videos, and shoppable videos have become commonplace.
To constantly come up with something new, be ahead of the competition, and exceed customer expectations, you must always be up to date with the latest trends, tools, and applications and continuously optimize your video marketing campaigns. Video advertising is constantly changing, improving, and offering more and more engaging experiences to customers.
What are video ads applied to video games?
In 2020, during the pandemic, mobile video game downloads increased by 45% . However, no matter how many users install your game, generating revenue is critical to your app's survival. One of the most effective ways is through in-game video ads, a monetization strategy that game developers use to boost their game's revenue. 73% of gamers said watching video ads is their preferred way to "pay" for in-game content. For example, rewarded videos are typically 15-30 second videos that offer users game points, currency, or another gaming-related benefit for watching the entire video ad.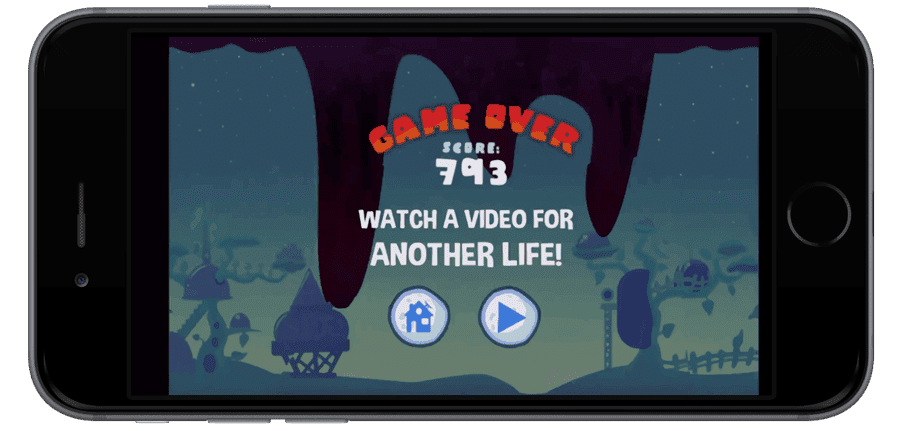 Another type of engaging video ad used in the advertising industry with a high rate of convincing users to download the games app is playable ads. Usually, a video game development company places playable ads on Social Media, where offers users the opportunity to try the game without downloading the application. By trying a sample, they become curious and download the game app.
Although in-game video ads bring positive results, publishers ensure that they integrate Social Media platforms such as Facebook, Instagram, Linked In, or Youtube, Reddit, or Google DV360 into their video marketing strategy.
Also, the HTML5 video ads option is often used in video campaigns to allow easy integration and display of the video ads.  HTML5 introduces the new
Starloop Studios is proud to be part of the Magic Media group, an international group specialising in entertainment and gaming industry services. Our wide range of offerings includes VFX, blockchain gaming, game art services, and more. Reach out today to avail of our expertise and A-Z services for your projects.