New technologies have paved the way for the marketing industry, so video ads have started to be used more and more and become more captivating. In addition, trends in video advertising have evolved constantly, so now video formats such as 360-degree experiences, ephemeral videos, and shoppable videos have become commonplace.
To constantly come up with something new, be ahead of the competition, and exceed customer expectations, you must always be up to date with the latest trends, tools, and applications and continuously optimize your video marketing campaigns. Video advertising is constantly changing, improving, and offering more and more engaging experiences to customers.
What are video ads applied to video games?
In 2020, during the pandemic, mobile video game downloads increased by 45% . However, no matter how many users install your game, generating revenue is critical to your app's survival. One of the most effective ways is through in-game video ads, a monetization strategy that game developers use to boost their game's revenue. 73% of gamers said watching video ads is their preferred way to "pay" for in-game content. For example, rewarded videos are typically 15-30 second videos that offer users game points, currency, or another gaming-related benefit for watching the entire video ad.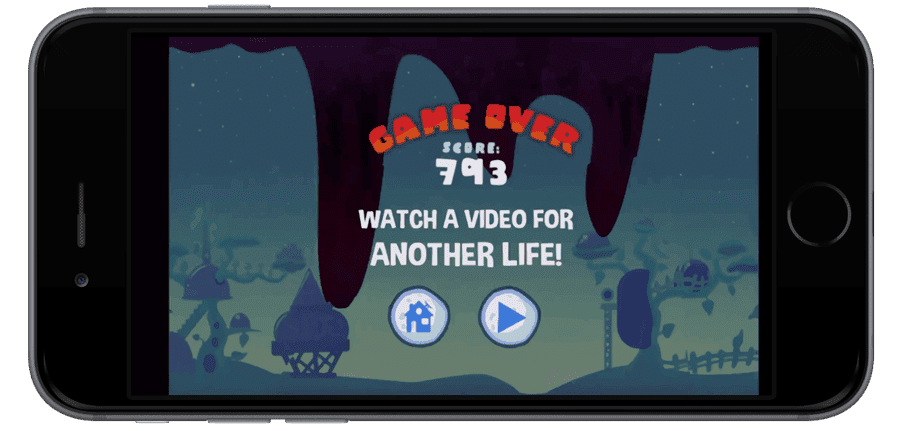 Another type of engaging video ad used in the advertising industry with a high rate of convincing users to download the games app is playable ads. Usually, a video game development company places playable ads on Social Media, where offers users the opportunity to try the game without downloading the application. By trying a sample, they become curious and download the game app.
Although in-game video ads bring positive results, publishers ensure that they integrate Social Media platforms such as Facebook, Instagram, Linked In, or Youtube, Reddit, or Google DV360 into their video marketing strategy.
Also, the HTML5 video ads option is often used in video campaigns to allow easy integration and display of the video ads.  HTML5 introduces the new
How is video ad production set to change in 2022?
Today's consumers have little patience for long videos, so in 2022 you can expect to see shorter and shorter video ads. Video ads must present more than just an advertisement to capture the public's attention and keep them involved for as long as possible. People have become accustomed to more substantial video content so that you can bet on these top 14 video marketing trends of content for a considerable impact.
Video ads with interactive features are becoming more popular as they allow viewers to engage with the ad without leaving the page or app used. This means that playable ads on Social Media platforms will continue to play a significant role in video advertising, with Facebook being the most popular destination for ads.
What applications and tools will be used in 2022 to make video ads and track results?
To keep up with new trends and create engaging video ads, here are some of the most popular applications and tools you can use in 2022 to make video ads.
HubSpot Marketing. With the ads tool, you can target and reach the right audience with personalized video ads – directly on the network, they're active on. HubSpot Marketing helps you advertise in the gaming industry, increase app store traffic and lead conversions.
UpCity. A B2B online marketplace designed to connect businesses to service providers they can trust. It is an ideal platform to identify the best partner to boost your content marketing strategies.
Wrike. This marketing project management software gives you and your team complete visibility across all your video ad campaigns. In addition, Wrike monitors your social channels and tracks results for the most efficient optimization.
Unreal Engine 4. Unlike traditional video ads that take a lot of time, UE4 allows developers to produce more attractive and high-quality video ads within the same amount of time.
Unity allows you to create engaging ad formats that capture users 'attention, such as rewarded video, playable ads, interstitials, unique end cards, and AR.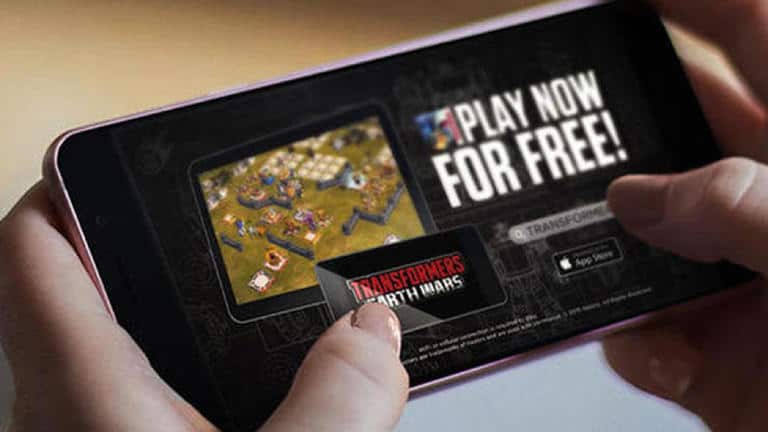 What trends in video ads and playable video ads will there be in 2022?
Consumers spend more and more time on the Internet, especially on social networks, and their behavior is constantly changing. For this reason, video ad strategies have quicker shifting. For example, Digiday reports that 85% of Facebook users watch videos with the sound off, so the focus should be on a captivating image first, which will cause the user to turn on the sound.
Today, consumers have higher expectations than ever. The time when providing quality services was enough to build a solid users base. Also, more people will receive video ads on their smartphones than through other media. Now, people are looking for a unique experience, including in terms of video games ads. One emerging emerging trend that aims to solve this problem is interactive videos, like playable ads. Interactive videos tend to be more engaging than regular videos and informative videos. The opportunity to try your app before installing makes playable ads an effective way to engage users. A Facebook case study  shows that playable ads helped mobile games company Me2Zen increase return on ad spend (ROAS) by 50%, generate x3 as many in-app purchases and decrease their cost per install (CPI) by 9%.

In 2022, the way customers consume video on social media may change. With the increased use of mobile phones, the emergence of OTT devices, and the different requirements of social networks, we can expect that there will be different video specifications for various platforms.
To ensure that your videos are being viewed as intended, you should make all of your videos fully responsive. Especially since we know that the average time spent watching mobile videos increased from 6 minutes per day and up to 12 minutes a day on average in 2022.
How do we do it at Starloop?
At Starloop Studios, we build interactive video ads to maximize engagement and generate more excellent conversion rates. To deliver the message effectively, our Starloopian marketing art team builds compelling video ads  in different formats such as Rewarded Video Ads, Outstream Video Ads, Instream Pre-Roll Video Ads, Interstitial Video Ads, and Banner Ads.
The first step is to send yourself your brief and then, we create the storyboard, art, and animation creation. We also help you find the right media strategy to optimize the video ads to achieve your KPIs.
Contact us at hello@starloopstudios.com, and we'll help you increase engagement with video ads for your gaming apps.