En los últimos años, la industria de los videojuegos ha estallado. El número de videojuegos vendidos crece constantemente y se estima que para 2020 el mercado tendrá un valor superior a los 90.000 millones de dólares, frente a los casi 78.610 millones de 2017.
Hoy en día, se juega a juegos en una enorme variedad de dispositivos, desde PC y consolas hasta una amplia gama de tablets y dispositivos móviles. En consecuencia, la demanda de servicios de portabilidad de juegos también ha aumentado.
Las portabilidades de juegos pueden hacerse en diferentes plataformas. Por ejemplo, se pueden portar videojuegos a muchas plataformas, como de Android a iOS, Mac, Windows, online o a PC y viceversa. También puedes portar tus juegos de PC a consolas y viceversa. Si un videojuego fue diseñado para una plataforma, no puede ser jugado en otra. Por eso un estudio como el nuestro, necesita realizar un proceso de reescritura del código y de conversión del videojuego a la plataforma deseada.
A continuación exponemos por qué la portabilidad de los juegos se ha convertido en algo tan importante y las múltiples ventajas de ello.
1. El Jugador No Tiene Limitaciones
Cuando el jugador está jugando en una consola, puede sentir ciertas limitaciones en lo que puede hacer. Ahora, todo el usuario tiene un mando, a diferencia de en el PC, donde puede haber un mando, un joystick o el clásico combo de teclado y ratón. Por eso, cada vez más jugadores prefieren los juegos para PC. Por esta razón, los desarrolladores necesitan ser conscientes de ello y colaborar con un estudio para la subcontratación de la portabilidad de juegos.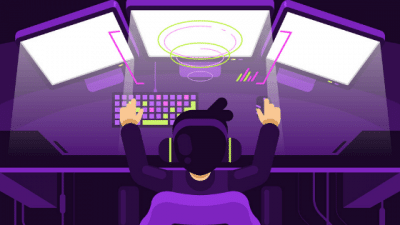 2. Menor Coste
El coste de portar el juego a una nueva plataforma puede ser considerablemente menor que el coste de escribirlo desde cero o crear un script totalmente nuevo. Y para los jugadores de videojuegos también tiene un coste menor. Los juegos de consola son más caros que los de PC. El precio de un juego de consola es de alrededor de $60. La mayoría de los videojuegos de PC tienen un precio inferior a $60 (muchos de ellos cuestan $40, o son aún más baratos). Y todos ellos están a la venta en Steam, siempre. Nunca se agotan las ventas en Steam. Encontrarás grandes juegos modernos en Steam por tan sólo $20 dólares, a veces incluso por sólo $10 o incluso menos. Muchos juegos son incluso gratis. ¿Fortnite en PS4? $60. ¿Fortnite en PC? Gratis.
3. Rendimiento y Calidad Gráfica
Aunque no es cierto en todos los segmentos de los juegos de PC, en los segmentos medios y altos, un videojuego se verá significativamente mejor en un PC que en una consola o cualquier otro dispositivo. En el PC, el videojuego tendrá una resolución mucho más alta con mucho mejor sombreado y efectos gráficos. Por esta razón, es bueno tomarse en serio la idea de la portabilidad de los juegos. Los jugadores preferirán el juego en el PC en lugar de en la consola.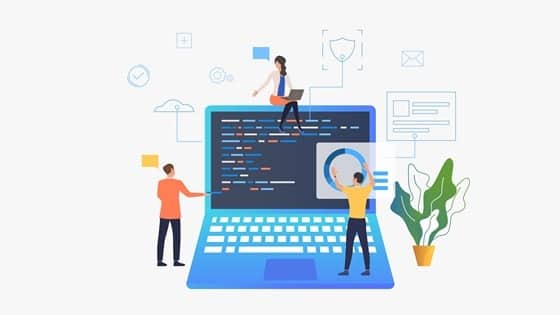 4. Flexibilidad para los Jugadores
Los PCs permiten que los clientes jueguen de cualquier manera, de cualquier forma que quieran. Si quieren un televisor curvo con una resolución 4K, los PC cubren esta necesidad. Si quieren una pequeña y acogedora pantalla con controles precisos, funcionará sin problemas. Si quieren una LAN Party con amigos, pueden hacerlo. Si quieren usar el ratón y el teclado, tienen la flexibilidad para hacerlo. Si quieren usar un mando en el sofá o un dispositivo de RV, también pueden hacerlo. Si quieren usar un emulador para jugar a todas las consolas y máquinas recreativas antiguas para juegos ya comprados en las últimas décadas, ¡pueden hacerlo!
Debido a que los jugadores tienen muchas más ventajas en sus PCs, los inversores tienen que entender la importancia de la portabilidad del juego. Los juegos inicialmente creados para una consola (por ejemplo, PlayStation, Xbox, etc.) se portan al PC con bastante frecuencia, pero el resultado no siempre implica una experiencia de juego fluida.
Conclusión
La portabilidad de los juegos te permite ahorrar costes y obtener un mayor rendimiento y versatilidad para tus clientes. El coste de portar el juego a una nueva plataforma puede ser considerablemente menor que el coste de escribirlo desde cero o crear un script totalmente nuevo. El juego portado ayuda a satisfacer el cambiante comportamiento del jugador y las tendencias tecnológicas. Por otro lado, el portar juegos también ahorra tiempo a los desarrolladores.
Con gran pasión por los videojuegos y gracias a nuestros 10 años de experiencia, podemos recrear viejos juegos en las plataformas más nuevas a un coste asequible, con la mejor calidad. Starloop Studios te ofrece los mejores servicios de portabilidad de juegos.
¿Tienes en mente algunas ideas en cuanto a la subcontratación de la portabilidad de juegos? Si es así, ¡escríbenos! ¡Nos encantaría saber de ti.
Starloop Studios is proud to be part of the Magic Media group, an international group specialising in entertainment and gaming industry services. Our wide range of offerings includes VFX, blockchain gaming, game art services, and more. Reach out today to avail of our expertise and A-Z services for your projects.