As the online world becomes part of everyday life, the functions that games fulfil, and the thresholds of their use, also become more varied.
Today's games are designed to provide players with a more engaging experience while encouraging social interaction. Following some psychological studies, it was shown that players understand a gaming experience based on four factors: social rewards, experiential enhancement, growth and identity, and tension reduction. Furthermore, they defined that having a satisfying gaming experience presumes an overwhelmingly positive and rewarding experience shaped by their interactions with others in the game.
What are 'casual' games?
Casual Games are defined by their lack of required time investment. Where the player does not have to spend much time learning the mechanics and playing them. Usually, it does not require the same commitment as "hardcore" games, which imply a learning curve. Still, players play this type of game spontaneously, rarely, or whenever they want to play something fun, fast, without investing too much time.
Casual games are often web-based, meaning players have access to them not just from personal computers but from smartphones and tablets. Usually, a casual video game does not have a well-targeted target audience but addresses a general audience. Casual players quickly learn how to play the game, and thanks to simple controls – this type of game usually has only one or two controls for the entire game system.
The casual games category includes several genres of popular video games such as:
Hidden object games
Adventure games
Strategy games (including time management)
Arcade & action games
Word & trivia games
Card & board games
Monster Tales – Example Casual Game from the Starloop Studios portfolio
The casual gaming experience
Video games are an important aspect of players' lives, offering meaning, pleasure, and growth. In addition, the rich social environment of online video games offers a multitude of social, identity, and experiential benefits. Games offer a variety of features that create fun experiences, including the storyline, skill-building, the motivating effects of winning and losing, or gameplay offered by a particular genre (e.g., solving puzzles, role-playing). To create video games that meet these experiences, game developers need to consider a few key factors.
The relationship between the player and emotions
For most players, the gaming experience is associated with positive emotions and a sense of progression. That's why most players choose to play casual games when they feel bored or stressed.
The emotion of progression and accomplishment that comes with success in the game is one of the best feelings a player can achieve. These successes can involve moving to a new level or even winning the game. Because rewards in real life offer these feelings, players are motivated by the feeling of winning when playing a casual game. On the other hand, the emotion of loss is also a source of motivation. Although they may feel disappointed for a short time, loss brings the push for perseverance.
Some of the emotional reasons why players stay engaged with a casual game are seeing how good they are, playing to beat the game, or demonstrating that the game requires strategy rather than luck.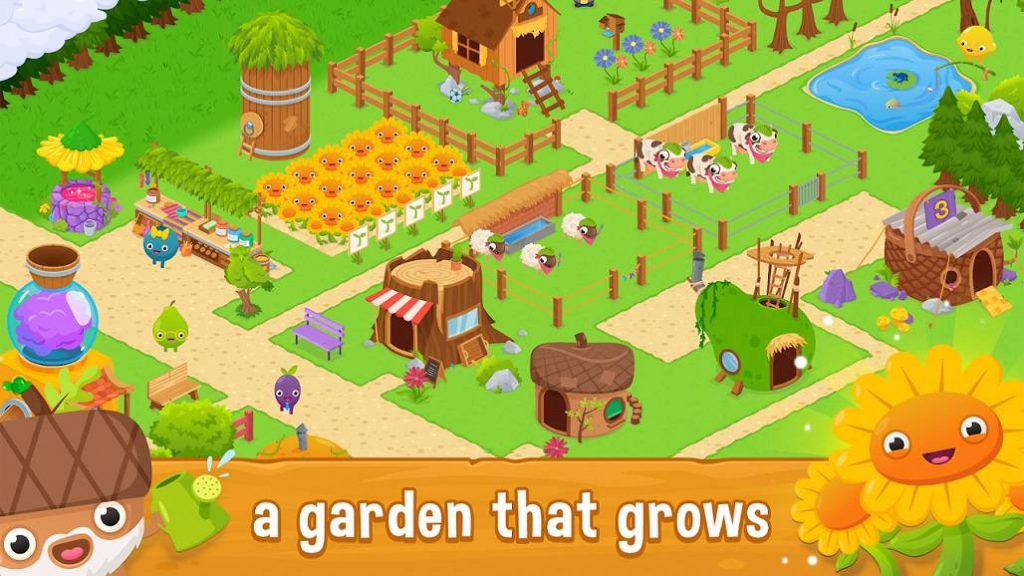 The player's interaction
The interaction of the players with casual games is quite simple from the point of view of mechanics. This type of video game is easy to learn and understand, so the mechanical interaction mainly involves pressing a few controls. Instead, on the emotional side, the interaction with the game means much more. For example, skill improvement is one of the attractions in the game that players want to enhance a positive game experience. The challenges that casual video games provide offer players competition with themselves. In addition, the pleasure of interacting with the game and developing new skills can be a primary goal for players.
Also, by interacting with the game, players can experience new topics, characters, try on new behaviours and skills, engage with existing friends in different ways, or meet new people.
The game's graphic design
Because occasional players are the target audience, casual games must be immediately inviting. Typically, this means the design is a central factor in attracting players and creating a positive gaming experience. Usually, game developers use warm colours in game design. For example, in the most popular games, you will find some common key points, such as a series of experiences that focus on gaming skills demonstrated in everyday life to keep things straightforward.
Game design in casual games is based on principles and certain approaches instead of the exact engineering of experiences. Therefore, simplifying the design enables lighter play experiences.
Minimal elements and user interfaces (UI design) make it easier to get into the game as fast as possible and maintain lower cognitive effort. If the game has more complex design features, these can be gradually introduced, and some of the activities can be automated or combined with other actions.
Game level design and rewards
The central point of casual games is to offer players an immediate chance to play. There is no need to log in, register, or create a character: just click "Play" and complete the levels.
Game level design must follow the simplicity of all elements of the game. As the player completes the levels, the game's pace can increase, reduce the time to complete the level, or add more obstacles or enemies.
The rewards from casual games may be the "hook" with which game developers keep players engaged long enough to experience the other benefits of gameplay. These can be offered to players in several ways, depending on the purpose. For example, if the goal is to keep players engaged long-term, game developers can develop a system that offers attractive rewards for several consecutive days of play. Or, if the goal is to get back the players who have abandoned the game, they can get a reward if they return to the game and open a reward box. But the most common reward system is one that targets short-term goals, such as maintaining engagement. So, for example, if the player completes a level and develops a new skill, they will receive some bonus points, rewards, etc.
Starloop Studios is proud to be part of the Magic Media group, an international group specialising in entertainment and gaming industry services. Our wide range of offerings includes VFX, blockchain gaming, game art services, and more. Reach out today to avail of our expertise and A-Z services for your projects.