Full-Cycle Game Production Services
Starloop Studios shortens the time to market for your next gaming bestseller. From game design to post-release support, our professionals apply their extensive experience and creativity to make your gaming dream real.
Why Outsourcing Full-Cycle Game Development
We offer custom, full-cycle development services and will lead your project through all stages up to its successful release and further support.
Financial Saving & High Level Efficiency
You can save 40% or more compared to the cost of in-house development. You don't have to bear any additional costs associated with recruitment and employment. Minimize your overhead costs and administrative hassles.
Expertise Without Training Requirements
Outsourcing gives you immediate access to top-level developers who don't need additional training. If you want your game to be successful, quality is a must.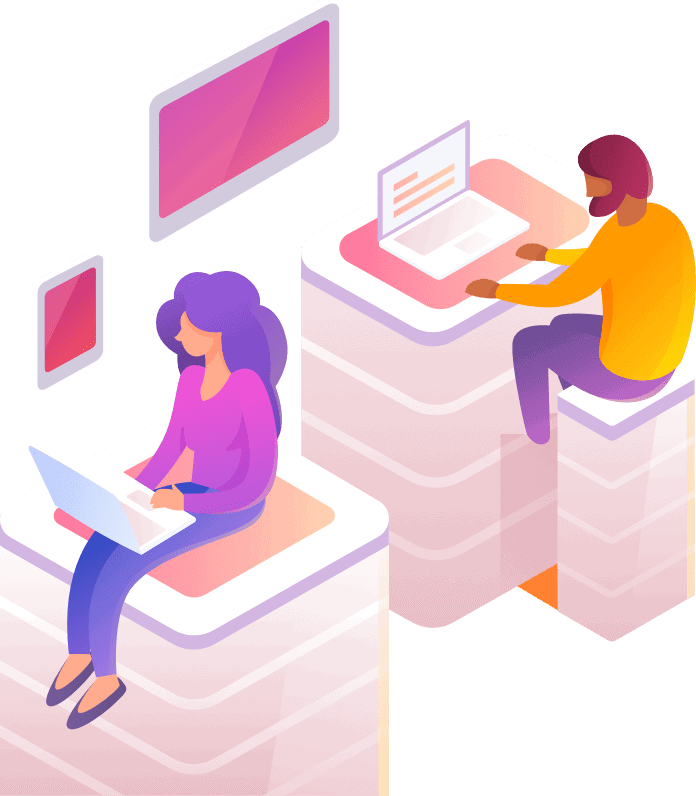 How We Work
Creating your perfect gaming experience, we ensure it runs smoothly across all supported platforms. From game concept creation to post-release support, we apply our knowledge and insightful know-how to develop addictive and fun-to-play games.
Why Starloop Studios
Our Vision is Making Your Vision a Reality
Got An Idea?
Are you looking for someone who can transform your idea into a visually spectacular game?
Key Platforms & Technology
The choice of a particular technology and platform depends on the requirements for your project. Starloop Studios has a large expert base of state-of-the-art and relevant technologies, and we are constantly developing our knowledge and skills in them.
Stories from Our Clients
[featured-testimonials title="services"]
Other Game Development Services
Starloop Studios has the ability to bring your ideas, characters and games to life.
Full-Cycle Game Production Articles
Cutting-edge news about today's technology of game development.