We Are Hiring
Technical Artist
At Starloop, we know great things happen when talent and opportunity cross paths. Join our team and help bring dreams to life!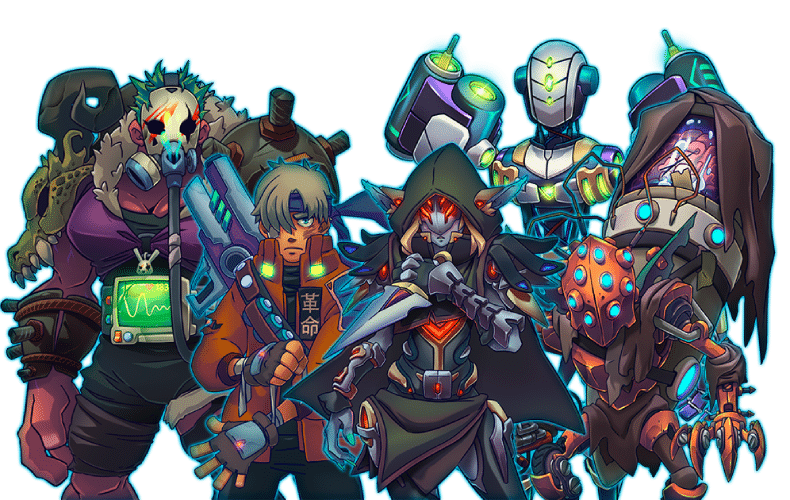 Job title: Technical Artist
Location: Full-time, permanently remote (global)
Starloop Studios is a leading international game development service provider. Known for its production capacity, outstanding talent, and AAA-quality projects to the international gaming scene.
We are proud members of Magic Media, a media and tech start-up powered by creativity and innovation. As part of this international group, we deliver expertise in the areas of art, animation, cybersecurity, game development, software development, and VFX amongst others. Together, we provide support and innovative solutions designed around our clients' needs and carried out by our industry veterans.
We are looking for a Technical Artist who is self-motivated, goal-orientated, and a strong team player, that enjoys acting as the bridge between the artists and programmers, ensuring the art content and features are easily integrated into the game, while respecting the artistic vision and technical considerations of the project. The ideal candidate will have extensive full-time Java Microservices experience in games. We are looking for someone who is passionate about supporting multiplayer games with dozens of concurrent players (+50) from back-end and front-end sides.
Responsibilities
Work with modelers and programmers to create 3D art and bring it into the engine

Support artists and engineers in the use of the 3D art pipeline and user-facing engine tools

Provide hands-on support to artists and engineers in regard to asset performance and validation

Review creative process and identify opportunities for tool improvements

Develop 3D art pipeline tools and extensions with an eye towards usability and efficiency

Solve challenging technical issues in the 3D asset pipeline

Collaborate with engineers and testers to diagnose and resolve in-game problems

Inspire and empower the art team to optimize their processes

Collaborate with partner studios to share technology and best practices
Requirements
Professional experience as a technical artist/tools programmer.

Minimum 1 year experience in a digital art content creation pipeline, ideally in the video game industry

Fluent in English



Desirable pluses 
Experienced developing custom tools for Digital Content Creation tools (Maya, Max, etc.)

Experience with game editors and engines is considered a plus;

Knowledge of high level coding language. (Python, MaxScript, Perl, C#, etc.)

Experience with shader development in a 3D modeling package (e.g. 3DsMax) and/or game engine (e.g. Unreal Engine).
What you will find working with us
Permanently remote position

An opportunity to hone and improve your skills by applying them to a diverse variety of engaging projects.

Be part of an international Group with offices worldwide

Career growth and development

Working closely with a team of like-minded people in a fast-paced, multicultural environment

Ongoing training and professional self-improvement opportunities

Flexible working hours

An inclusive culture and open communication
At Starloop, our passion lies in gaming. Our vision is to create and deliver engaging and interesting games for our clients. We can deliver this high-quality work on any platform, at any scale. Our goal is to deliver enjoyable experiences to our players by pushing the boundaries of the industry. Whether that be through the mechanics we create, stories we tell, or tools that we use. And we know that reputation and results go hand-in-hand. That's why we look for those who are experts in their field or are driven with a voracious appetite for creativity. All in search of delivering the best results.
If you do not meet all the requirements, but believe you'd still be a great fit for the role, don't worry! We'd still love to hear from you, please get in touch!