Your one-stop studio for game development outsourcing
Our games are built to perform at world-class levels!
Outsourcing Made Simple
Starloop Studios is a leading game development company, providing premium quality game art and game development services to publishers and game developers since 2011. Our team is a tight cluster of seasoned producers, game developers, game designers and senior artists that are always willing to go an extra mile to deliver incredible products. Our vision is making your vision a reality.   »
End-to-End Gaming Solutions
Rely on our hands-on experience in shipping top-notch games and win the hearts of your audience.
We Pursue Excellence
We are not only game developers, we are also gamers. Our passion for playing games is matched only by our years of experience developing titles for mobile, PC, console and VR/AR platforms.
CryptoWars Portfolio
Sophia Erasmo
2021-02-19T15:35:59+01:00
We are certified developers
for PS4, XBox and Nintendo Switch
Check out the secret recipe for engaging game players and optimizing revenues.
Download our FREE white paper for Live Game Operations
Featured Partners
We are proud to support industry leaders around the world. To excellence and beyond
Their support and the consistent level of service provided to us has been first rate. Their dedication goes beyond what you expect in order to ensure the quality of the product. We also value their open communication and team approach.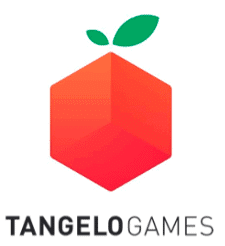 Oscar Fonrodona, Managing Director
Tangelo Games
They went above and beyond to make sure we got the game ported in time.
Thanks to their connections with companies such as Microsoft, one of the games they worked on was featured in their media outlets. Their timeliness and ability to work on tricky platforms and succeed are outstanding.
Kim Soares, CEO
Kukuori Mobile Entertainment
We've worked with at least 10 outsourcing companies over the years, but Starloop Studios is the best.
Their wide range of expertise makes Starloop Studios a reliable partner for all project components. They complete tasks on time, have an intuitive design sense, and produce quality code at highly competitive rates. They beat out competing vendors to become the sole, long-term partner.
Joshua Segall, CEO
Space Inch
Their stability, reliability, and the trustworthiness of the upper management is excellent
Several projects have been successfully released across a variety of platforms, with ongoing work on other platforms. The professional team maintain the same resources throughout projects, who provide a stable environment, communicate well, and meet all deadlines.
CEO of HR Games
Hoplite Research
Meet Starloop Studios in These Game Conferences