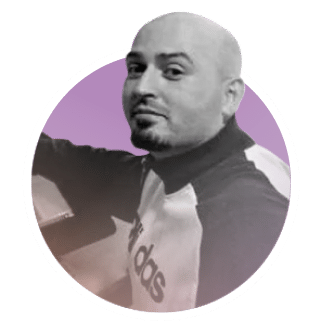 Senior Artist, Starloop Studios
Starloop wasn't my first contact with the video games industry since I worked in another video games and theme parks studios as a concept artist / 2D artist. Later I just became a full time freelancer for video games, board games, theme parks , advertising industry… So, why did I decide to start working full time for this studio?
My wife was already working in Starloop off site and a large volume of art commissions were coming to the studio, so they were expanding the art department which left open the opportunity of working with them. Her experience with the studio was very positive and we knew we were going to have a baby, so both things made me decide to get back to work with a well-defined working day.
At present, I can say that I'm very happy with the decision I made when I started working at Starloop.
They have given us all the facilities that we needed to be able to reconcile our family life with work, we both work remotely and otherwise this is an inconvenience, we feel that our experience is valued and we are always taken into account.
On a professional level, Starloop being an outsourcing studio, the diversity of projects I can work on is enriching and that is very motivating as an artist. I have been able to work for AAA, indie and casual games doing character and environment concept art, assets both in game and for UI, illustration, key art … all this in a great variety of styles which allows me to be a much more versatile artist.
So for all these things and especially for the good relations with bosses and colleagues, my desire is to continue growing as a professional in this studio; I believe that great things lay ahead for us.