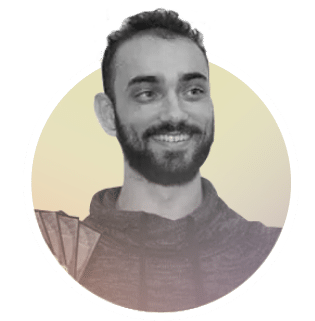 Eric Oliver Obiol
Product Owner and Lead Game Designer, Starloop Studios
I started making games at my home as a kid using Game Maker. I remember those afternoons messing around with the computer having so much fun exploring and figuring out how to make computer games, and then running to my school friends to make them try the games while waiting for the class to start.
Ten years later, what started as a wild hobby, became my job. I entered Starloop studios as a Game Programmer. From the very first day, I knew this was no ordinary studio. Here, I discovered a group of enthusiasts that not only focused on delivering amazing products, but also made sure that each individual working at Starloop had the opportunities and career for a professional to learn, grow and develop their skills.
So is that, 6 months later I was offered the chance to pitch a game as a game designer. Starloop knew I was really interested in the subject, so as soon as the chance appeared, it was offered to me and I fiercely took it. From then on, and thanks to the mentorship from fellow Game Designers, I was allowed to work in the design craft, participating in multiple projects and putting myself to the test to grow as a professional like I never thought I would have the chance. Today, I'm working as a lead game designer along with a team of amazing developers, artists, designers and producers.
Starloop is not just about making games. It's not just about handcrafting effective and polished game experiences to bring our clients dreams to life. That is not achievable by merely putting hours into the work. The individual-growth focus philosophy embraced by a teamwork atmosphere is one of the essential ingredients that make Starloop a great company, helping us fulfill our deepest motivations and bring the most out of us to perform at our best.