Our Starloopian's Story
We know great things happen when talent and opportunity cross paths. Discover the inspiring stories of our Starloopians.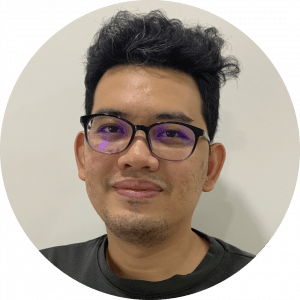 Loc Nguyen
Senior Unity Developer, Starloop Studios
First Experience with Games
My name is Loc and I live in Ho Chi Minh City, Vietnam. When I was a kid, tabletop games like Dungeons and Dragons (DnD) weren't popular, so I created games for those kids in the neighbourhood to play with. Some of them were tactical and strategic, some of them were RPGs. And I've always enjoyed inventing and guiding other people into my fantasy worlds.
My first video game was Mario on SNES, from then I spent most of my childhood playing video games. I still spend plenty of time playing games today, but it's a balance since becoming a father. Sometimes I still try to imagine and create my fantasy worlds, but now with tabletop RPGs like DnD I can easily express and play with my friends & family.
Entering the Games Industry
To be honest, there wasn't such a thing as a gaming career back in my day. In my country, game developers don't exist at all, but when I entered university there was one subject about DirectX 9 programming. In it, me and some classmates tried to make games. My first game was a clone of the Mega Man series, and I fell in love with game programming. After I graduated, mobile gaming was growing in Vietnam. So, I applied for a game programmer job, and I've been following the gaming industry till now.
Before Starloop, I was working remotely for a mobile game studio in Canada, where I learnt a lot about game development and its pipeline.
Joining Starloop Studios
I joined Starloop about a year ago. Just before Covid-19, I was roaming around and then we all got stuck at home. So, I tried to find a professional gaming industry position. It was then that I found Starloop which made my game development dreams come true.
I'm a game programmer and senior game developer, so my main responsibilities are gameplay programming and system designs. I also want to learn more about graphics programming, but I haven't had a chance to really dive into it yet.
Life at Starloop
I like working with Starloop Studios because everyone is professional and passionate. The projects in Starloop are quite big, and it means I've had a chance to work with some console & PC games that I love. And as Starloop Studios is a leader in the NFT gaming industry, it's exciting to be a part of it because I believe it will only continue to grow in popularity and use.
I love video games and I love programming, so every day of work is my favourite. And I don't know how to say thanks enough to Starloop Studios for having me onboard and helping my dream come true.