We Are Hiring
Game Designer
At Starloop, we know great things happen when talent and opportunity cross paths. Join our team and help bring dreams to life. Are you ready to play?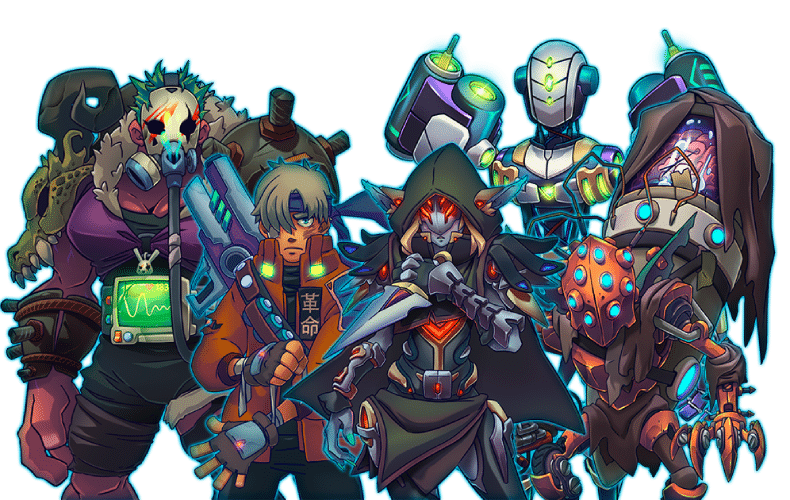 Game Designer (Remote)
Starloop Studios is the leading Game Development outsourcing company in Spain. Known for its production capacity, outstanding talent, and delivering top-notch quality projects to international gaming companies. 
We are proud members of Magic Media, a group of service-oriented studios focused on providing solutions from A-Z to game companies. The group spans the globe, with over 500 members in over 10 countries. It is composed of some of the best studios in Europe and America with an expert range of services. These include full game cycle production and development, 2D and 3D art and Animation, VFX, and Cybersecurity for games, and more.
Minimum requirements
Experience in game economy and balancing

Strong knowledge of gameplay mechanics

Deep up-to-date knowledge of the free-to-play market in mobile platforms

Statistic Knowledge, being able to formulate indexes to identify strengths and weaknesses of the economy design in the game

Deep knowledge creating Game Design Documentation

Experienced working with Art and Programming departments

References of past projects (ingame-economics and monetization)

Solid organizational skills including attention to detail and multi-tasking skills

Fluent English and good communication skills

Excellent team skills

Must be proactive, enthusiastic, flexible, capable of working autonomously and energetic
Desired requirements
Strong formal and analytical thinking, able to clearly identify problems, ways to solve them, correlations with other aspects or problems of the game, and propose different amounts of solutions or ways to proceed.

Solid knowledge in Unity 3D
Responsibilities
Balancing in-game mechanics

Design game tutorials

In-game inventory definition

Game documentation (GDD, Ten-page, etc)

Design in-game economy and monetization system

Make realistic gameplay proposals
What you will find working with us
Permanently remote position

An opportunity to hone and improve your skills by applying them to a diverse variety of engaging projects.

Be part of an international Group with offices worldwide

Career growth and development

Working closely with a team of like-minded people in a fast-paced, multicultural environment

Ongoing training and professional self-improvement opportunities

Flexible working hours

An inclusive culture and open communication
At Starloop, our passion lies in gaming. Our vision is to create and deliver engaging and interesting games for our clients. We can deliver this high-quality work on any platform, whether it be on console, PC, or mobile. We know that reputation and results go hand-in-hand. Therefore, we work hard to find experts and talented creators to deliver the best results.
If you do not meet all the requirements, but believe you'd still be a great fit for the role, don't worry! We'd still love to hear from you, please get in touch!
Learn more about Starloop Studios: