What is Google Stadia?
The talk of console wars has dominated video games for years. There are gamers who swear the benefits of gaming in front of the keyboard and mouse on a custom build PC, while others prefer the convenience and ubiquity of consoles like the Xbox and PlayStation. Those consoles brands, in particular, have built a name for themselves as a powerhouse in the world of convenient at-home gaming. ( and using porting games services )
But now, there is a new player in the game: streaming video game platforms. "The reason that the streaming is appealing to consumers in a vacuum is that obviates the need to purchase a console"- Michael Pacher, video game analyst at Wedbush. You can play anywhere, on any device, at any time and you don't need to worry about your hardware becoming obsolete.
Google Stadia can make it easy to play top tier games without top tier console or PC. The subscription-based services stream video games from high-end gaming machines through the cloud and that means the future of video games may no longer need the console.
Can Google Stadia be the future in video gaming?
Stadia is tantalizing different from what it has appeared to date: an ambitious bid to create a single platform for gaming and fundamentally change the entire industry. The Google streaming service makes set-top box-type consoles unnecessary, possibly heralding a major shift in the future of gaming.
Game publishers such as Electronic Arts (EA), Take-Two Interactive Software (TTWO) and Ubisoft Entertainment stand to gain from a shift to streaming, says a Barclays report.
"We think streaming could provide that secular tailwind for the industry as it has the potential to significantly shift the economics of game sales back toward the publishers," said Ryan Gee, a Barclays analyst.
Already, Google revealed a surprising acquisition last month: a small Canadian video-game-development firm named Typhoon Studios. The deal is directly tied to Google's new gaming service, Google Stadia, and intended to bolster the company's gaming portfolio.
"I think this is a natural next step of the 20 years of innovation Google has been driving in the data center," says Phil Harrison, vice president at Google and head of Stadia. "We make multiple billion-dollar investments building out our network. That knowledge and understanding of the fundamental ways bits move around the internet is one of Google's core capabilities. … We're one of a very small number of companies that has the capability to build this."
Will Google Stadia change the perspective of video game development companies and investors?
This shift into the video game business is a major move for the tech giant. Google Stadia is very likely to change the way video game developers will create the next games. Rather than architecting them for a specific game console, they can now build with the broader capabilities of a data center in mind, which could lead to more ambitious titles.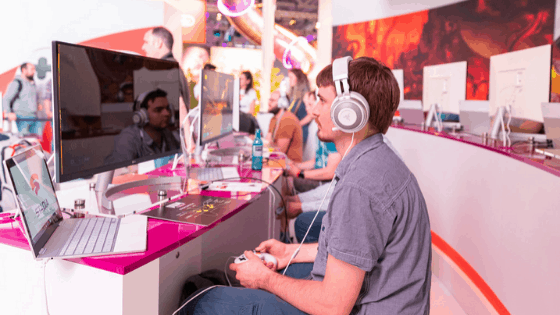 It could also transform how publishers sell games. While individual title sales aren't going away anytime soon (and there will always be some players who want physical copies), game streaming could make a Netflix-like all-you-can-play model more appealing.
Experience has shown us that these innovations do not instantly fit into people's decisions, but Phil Harrison, Google Vice President and head of Stadia, may be right when he says that once people have spent some time playing video games through Stadia or similar services, they'll be unlikely to go back to previous models.
Analysts believe that Google must now prove to game makers that streaming is financially viable because not many will want to make the transition from physical to online games. Especially since the big game manufacturers can decide to launch their own streaming services.
Conclusion
In conclusion, the video game industry is changing fast, and video game developing companies need to keep up with the new technology. Investors also need to keep an eye on trends, and when they see the opportunity, come into play.
What do you think, is Google Stadia will take over the video game market? If you believe that, how long do you think it will happen?
Starloop Studios is proud to be part of the Magic Media group, an international group specialising in entertainment and gaming industry services. Our wide range of offerings includes VFX, blockchain gaming, game art services, and more. Reach out today to avail of our expertise and A-Z services for your projects.