Game Tool Development Solutions for Reliability and Optimum Results
Starloop Studios develop the right tools that are explicitly created to fulfill a particular game's needs. With our 10+ years experience in the field of video games, we create custom and purpose-built tools that allow your animators, programmers, and designers to work faster, thus speeding the game into the waiting hands of your users.
Why Game Tool Development?
Tool development is a critical first step in the game development process. Often in the production and publishing of video games, the greatest challenge to the progress of any project may be a method that has not yet achieved maximum performance.
When elaborating a game, tools become essential elements in the development process, for project control, for generating a version for delivery, and for elaborating parts of a game.
When presented with the right tools, designed with a set of scalable needs, your team can be driven to get even better with optimum results.
Our Tool Development Services
We provide tool development solutions that can fit any of your custom needs, to facilitate the work of your animators, character riggers, and other development crew which allow them to bring more features to the game – on time and on budget.
We identify requirements, teach your in-house team how to use the new tools, create detailed documentation and submit regular reports.
Contribute new code programming and continue to evolve the software, whether it be a game engine, porting pipeline, or 3D art suite.
Keep track of any bottlenecks of your game development team, then create, or retrain before we optimize that bottleneck.
We take care and feeding of mission-critical build and deployment pipelines for live shipping MMOs.
Got An Idea?
Are you looking for someone who can transform your idea into a visually spectacular game?
Why Starloop Studios
We make life easier for your game designers, artists and programmers by giving them the best tools for the job.
We are passionate about the next generation of video games and innovative in solving problems experienced by your team members.
Our technical teams are professionals in partnering with video game producers and publishers to truly get to the core of their day-to-day success and development needs.
Experts in game engines and platforms: with in-depth knowledge in the programming constraints of games consoles, PCs, handhelds and mobile devices.
Through removing bottlenecks, our simplified workflows allow developers to easily test new concepts and introduce creative solutions.
Our Starloopian tool engineers work closely with your in-house team to understand the application's capabilities and teach the finer points of the system.
Stories from Our Clients
To excellence and beyond
Their support and the consistent level of service provided to us has been first rate. Their dedication goes beyond what you expect in order to ensure the quality of the product. We also value their open communication and team approach.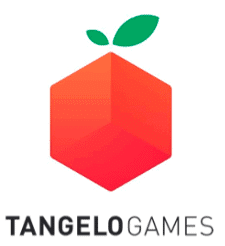 Oscar Fonrodona, Managing Director
Tangelo Games
They went above and beyond to make sure we got the game ported in time.
Thanks to their connections with companies such as Microsoft, one of the games they worked on was featured in their media outlets. Their timeliness and ability to work on tricky platforms and succeed are outstanding.
Kim Soares, CEO
Kukuori Mobile Entertainment
We've worked with at least 10 outsourcing companies over the years, but Starloop Studios is the best.
Their wide range of expertise makes Starloop Studios a reliable partner for all project components. They complete tasks on time, have an intuitive design sense, and produce quality code at highly competitive rates. They beat out competing vendors to become the sole, long-term partner.
Joshua Segall, CEO
Space Inch
Their stability, reliability, and the trustworthiness of the upper management is excellent
Several projects have been successfully released across a variety of platforms, with ongoing work on other platforms. The professional team maintain the same resources throughout projects, who provide a stable environment, communicate well, and meet all deadlines.
CEO of HR Games
Hoplite Research
Trusted By
We are proud to support industry leaders around the world.